Worship,
Music and the Arts
In a visual culture, we look for fresh ways to worship- to encounter God. The Arts can help us express aspects of our faith that go deeper than words. They can be windows into the holy as we engage with God, listening to God speak, and responding in faith through media presentations, the use of music, drama, dance, and other art forms. These are not performances, but offerings of prayer, praise, lament, confession, and thanksgiving.
Adult Chancel Choir
Contact Church Office 585-265-9700 for Lee Ann Daigle
The adult choir contributes to worship each Sunday at 9:30AM. Their music making is prayer and praise as their voices express the hearts of the congregation. The choir, under the loving and spirit -filled leadership of Director Lee Ann Daigle, sings music that ranges in style and level of difficulty, all offered as gifts to God in worship. The choir rehearses Wednesday evenings at 7PM. All are invited to join and make music to the Lord!
Those who play different instruments are encouraged to participate. There is a Music and Arts Celebration each year in May to highlight and celebrate the gifts of our children and young people. Visual art is displayed and a Recital of all levels of music and singing is presented to the congregation. We rejoice in the gifts God has given!
Contact Church Office 585-265-9700 for Bell Director Jackie Anderson
WPC has been gifted with Jackie Anderson, our Bell Choirs Director. Choirs are offered to players of all ages!
Our church is blessed with a five-octave set of hand bells and a three octave set of hand chimes. There is a place for everyone in one or more of our handbell choirs, whether you are an experienced musician, or a novice. It's a great place to put counting and eye-hand coordination to work. Contact us to see where you fit in!
Glory Bells is a bell choir of adults who may or may not be music readers.
Alleluia Bells is a choir of experienced adults and high school students who rehearse on Sunday mornings.
Praise Ringers is a group of Junior High students (grades 6 – 8) who meet on Sunday afternoons for rehearsal.
Chimers is a new group of upper elementary students who are just learning how to make music using the hand chimes. This group meets on Sunday mornings.
Jackie Anderson directs the handbell choirs to bring some different sounds to enhance our worship. Jackie is Past Chair of the Area 2 Handbell Musicians of America.
The Arts
Visual Arts – Liturgical Banners created by members of the congregation to enhance our sacred space for worship.

Reader's Theater, Dramatic readings of Scripture / Christmas Plays
Dance
– "Called 2 Dance" Group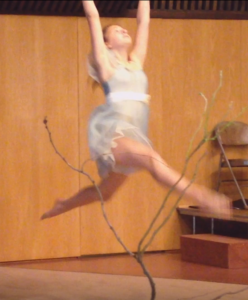 Youth in our congregation, under leadership of Rev. Eileen, choreograph dance to Christian Music and lead us in prayer through dance in worship
Finest Wheat Arts Exhibit
Artists of the congregation share their work and little ones enjoy the opportunity to make art!
Music and Arts Celebration
Each May we celebrate the talents and gifts of our children and young people.
This includes a recital of musicians, and displays of their art work.
Every few years members of the church display their favorite personal creches. It is fun to share treasures, and delightful to see the variety of ways Christ's birth has been designed and made, including from many cultures.